My new Winter project for 2005-2007 is the Glenn Torrance Hanriot.
And so it begins. The Kit arrived on 11/9/05 in fine shape. With 1500 parts it took 2 evenings to inventory the parts. Surprise there were a few missing pieces! Glenn said he'd get the remaining few parts right out but really that won't slow me down one bit. In preparation I glued a new piece of homosote to my bench for building since this kit needs some "pinning" as part of the construction. I'm using Titebond III wood glue for primary construction with some CA and JB Weld for specialty items (cabanes and landing gear items).
Some Historical information on Flavio Toello Baracchini's airplane here
Progress as of 7/13/07
Been awhile for updates. But I've been busy.......
Finally finished everything except for the dummy radial. She's a looker! The first photo is from our club's annual County appreciation day.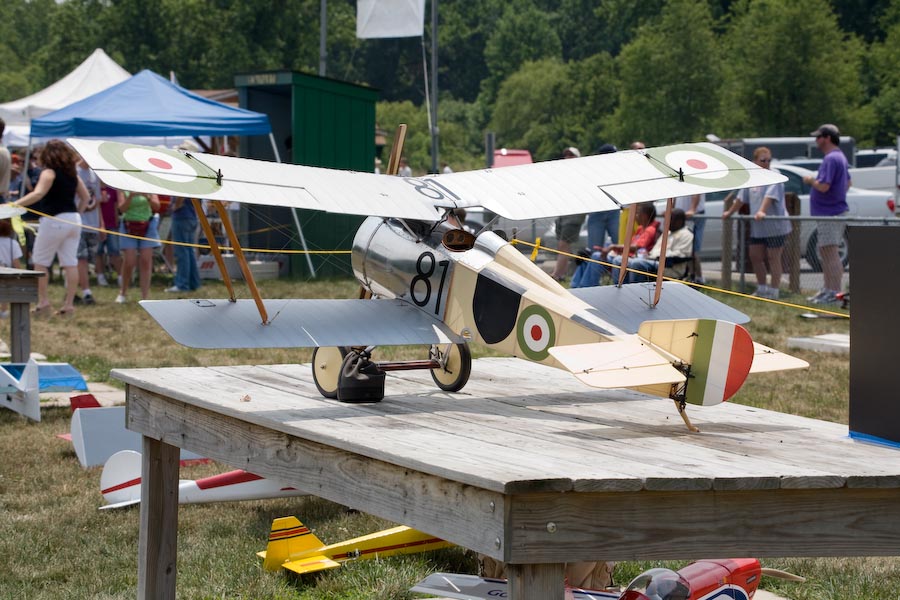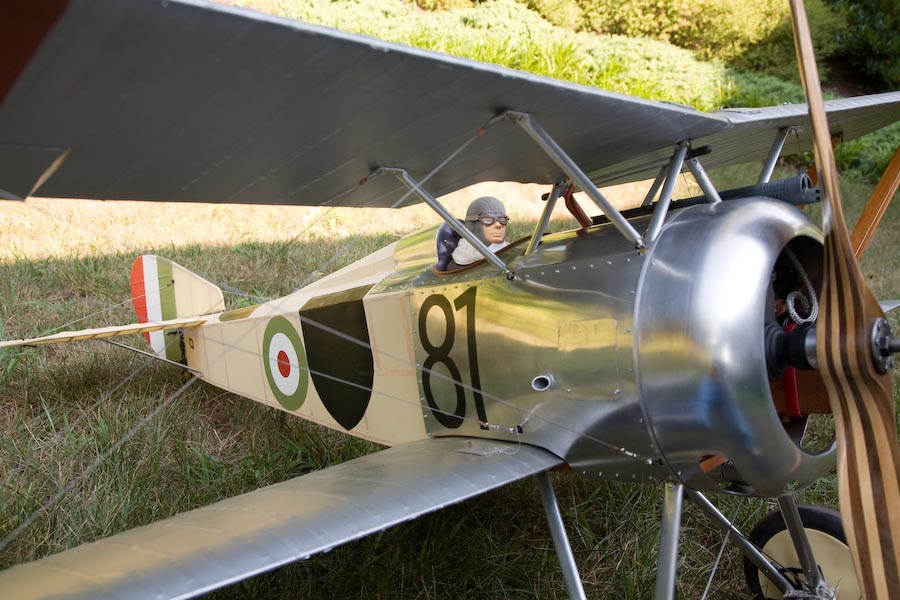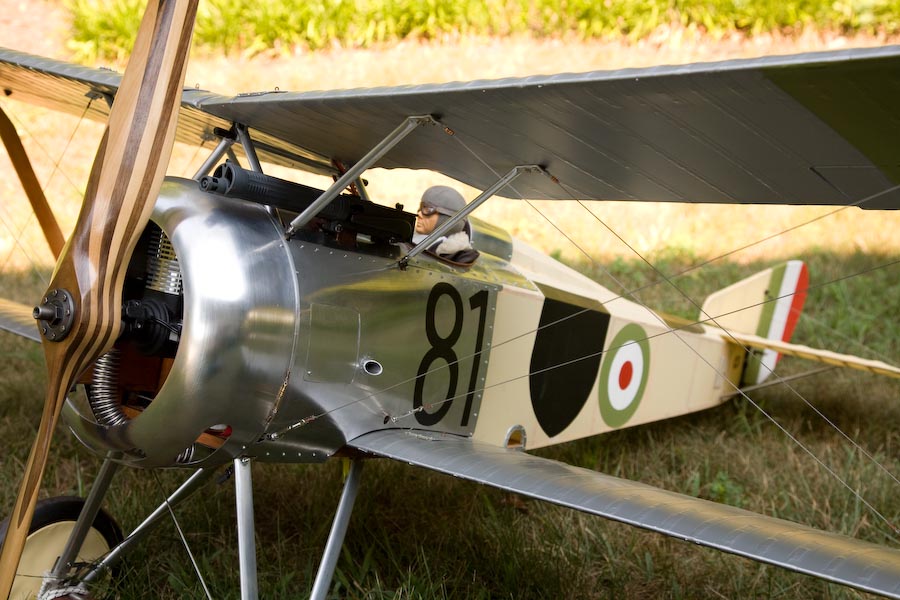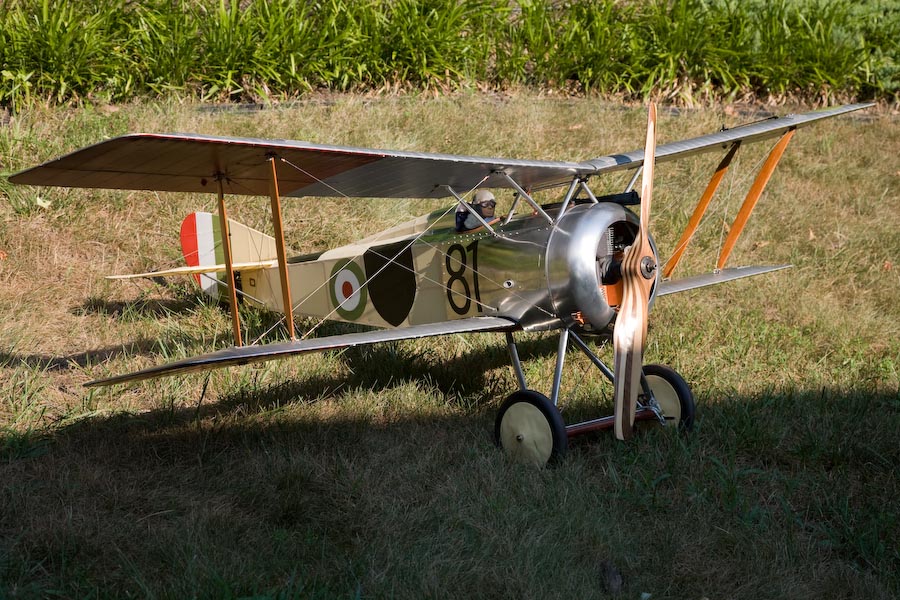 Progress as of 4/13/07
Been awhile for updates. But I've been busy......., Some first flight pictures too. (not very good but it's hard to fly and take pictures at the same time :-)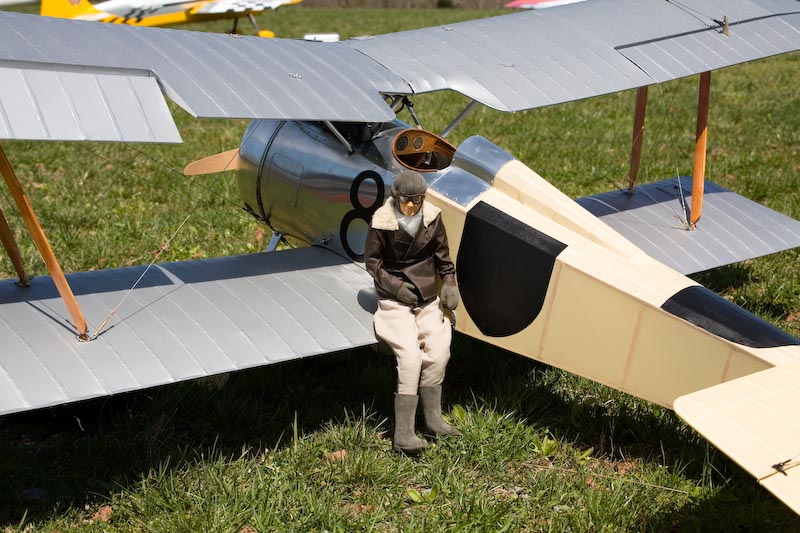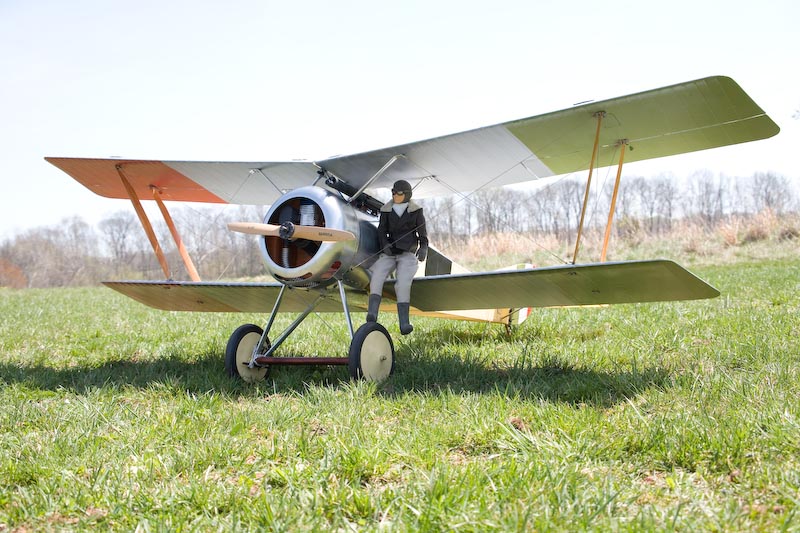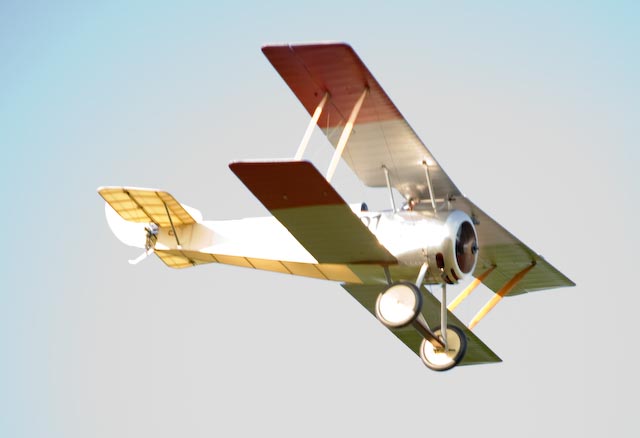 Progress as of 7/23/06
I finally attached the fuselage aluminum panels after 5 months of fabrication, thought and endless fittings. The fuselage is covered with antique solartex simulating a clear doped linen finish. Ready to start finishing the wing covering and final rigging !!!! See the rest of the photos in the fuselage section
Progress as of 5/31/06
Progress has been slow to say the least. All the little details take a lot of time. I've posted a few more detail photos of the fuselage innards. Just about ready to start covering the fuse and attach the aluminum panels at this point.
Progress as of 4/3/06
All the radio equipment is installed and working on the final cover plates for the front of the fuselage. I've made all the front covers of aluminum plate. Like so:
Progress as of 2/5/06
All the major pieces are finished and able to be put together. A few new pictures: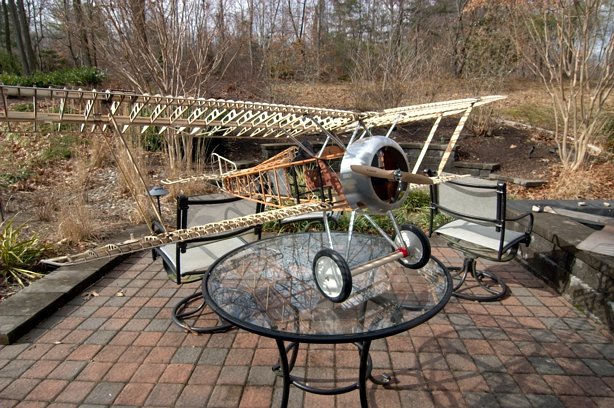 Here's a picture of the kit contents. The plane contains a lot of air!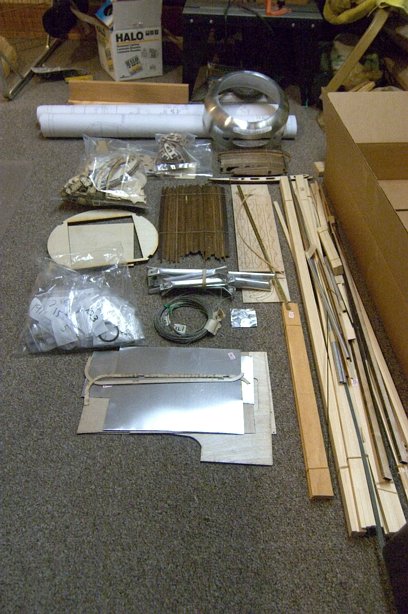 Here's a picture of the kit manufacturer and designer Glenn Torrance with his finished version: